By Mindi Caulley
May 2012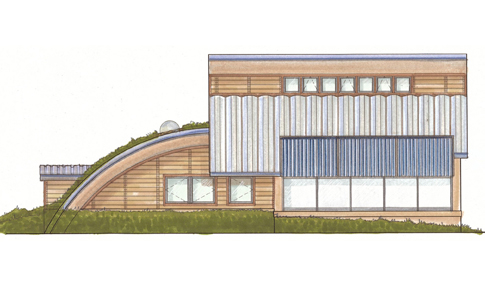 CSBAs ARE FINALISTS IN LIVING ALEUTIAN HOME DESIGN COMPETITION
Janus Welton, a CSBA from New York, and 4 CSBA team members were awarded third place in the Aleutian Islands Design Competition at Living Future 2012 in Portland. 104 Teams from 21 different countries accepted Cascadia Green Building Council's challenge to design and build an affordable, energy-efficient home in one of the world's most challenging environments. The design was required to meet strict standards of the Living Building Challenge 2.0 and meet the unique needs of the indigenous population of this region.
"This competition is designed to demonstrate that we have what we need to thrive in partnership with the ecosystems we inhabit, whether we live in dense cites or remote communities," says Cascadia CEO Jason F. McLennan. "In the five years since the Living Building Challenge was issued, project teams have proven that buildings can benefit their environments. Our new partnership with the Aleutian Housing Authority will push the green building community even further, daring designers to rethink everything about how buildings are designed, how materials are sourced and how people interact with the built environment."
Congratulations to Janus and Design Works!
http://competitions.living-future.org/