(Hudson Valley Magazine)
The Catskills lost its most glamorous hotel property in the spring of 2005, when The Emerson — a lavishly restored 1874 Victorian inn that was a haven for high living — went up in smoke.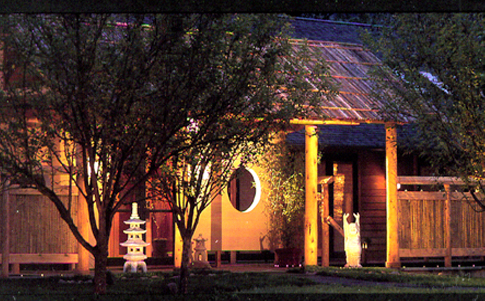 Many of the complex's other fine elements — the spa, the rustic lodge, the upscale shops and the quirky world's largest kaleidoscope — survived, but they lacked a certain joie de vivre without the lively pull of those luxury rooms. At last, the newly constructed Emerson Resort and Spa is set to open next month.
While families have their run of the lodge, the new resort's 25 gigantic suites — each with a large sitting area, bedroom loft, fireplace, private deck overlooking the Esopus, flat-screen TV with built in DVD player and 18-bottle, in-room wine cellar — are an adults-only playground. Behind a set of 18th-century Hindu temple door lies the Silk Road-themed spa, 8,000 square feet of luxurious pampering with 10 treatment rooms (including a special couples suite and hydrotherapy room), a full salon, an eight-person outdoor hot tub, and outdoor treatments on the deck by the river during the warm weather months. The spa menu offers Swedish and hot stone massage along with ancient Ayuryedic therapies from India like abhyanga, a warm oil massage, and shirodhara, a stream of warm herb-infused oil onto the "third eye" to quiet the mind and soothe the senses. A Thai massage, which uses warm poultices of herbs wrapped in muslin, is sure to coax the most persistent knots out of tense, winter-weary muscles.
While resort guests are given priority for appointments, the Mobil four-star spa is also open to locals — one of the criteria for its being named the country's top Hotel/Resort Spa by DaySpa magazine last fall. The property's original Asian-style spa is now being reincarnated as a "wellness center," offering complementary modalities like acupuncture, chiropractic, and herbal remedies.