Town hall architect believes greener living will drive legislation     
by Kandy Harris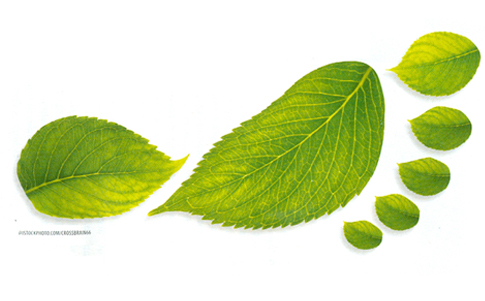 Janus Welton believes there must be harmony between humans and their surrounding environment. That's why, for over 20 years, the Woodstock architect and owner of Eco-Arch DesignWorks and designer of the new Saugerties town hall renovations, has been focusing her talents on developing sustainable building practices that engender health in both body and nature.
Her interest in "green," energy efficient design began practically enough. While Welton earned her master's degree at the University of Colorado during the 1980s, the country was suffering through an oil crisis. "At that time," explained Welton, "I chose to specialize in solar design and energy efficient design. That was the milieu in which we were working in those days. It was all about energy."
Once the panic over the oil shortage wore off, the general population went back to business as usual, but Welton did not. Although she worked for a number of large Los Angeles area firms over the course of about eight years, she did not lose sight of her ultimate goal to design environmentally friendly architecture. In fact, while in Los Angeles, Welton decided to expand her knowledge by studying the art of Feng Shui with Chinese and Tibetan masters, as well as an Indian style of Feng Shui, Vastu Shastra.
Then, suddenly, Welton's design philosophy became personal. "After working in that field for eight years, I became ill from building materials. I had about 100 homes going up at once with the big firm that I worked for [and] I got sick from the formaldehyde. This is a big part of why I went to reeducate myself." To this day, Welton still suffers from chronic fatigue syndrome, which she attributes to unhealthy building materials.
Welton relocated from Los Angeles to Florida, where she studied at the International Institute of Sustainable & Healthy Building Design and Ecology. "I specifically retrained myself in areas that the Germans had pioneered for 40 years [and] that's specifically healthy building products. I wanted my practice to be about all that." Welton started her own private practice in Malibu in 1998 and, in 2000, she relocated to Woodstock, where she found a thriving market for her energy sustainable building practices. "People are really interested," Welton said. "It really is finally catching on."
The architect and Feng Shui practitioner has been able to flex her specialized talents all over the area. Included on her resume, in addition to retail and entertainment designs in California, are such projects as the Emerson Spa in Mt. Tremper, the Belleayre Mountain Gold and Ski resort and the historic renovations to the Rip Van Winkle Golf Club in Palenville. One of her favorite projects is the Ram Dass Library at the Omega Community in Rhinebeck. "That was a very special library, a little smaller than the typical library. That one was a treat to work on." There are vast differences between the design requirements of a library and those intrinsic in other commercial buildings, according to Welton. "I really wanted a library that had a community center as well as very private little carrels and nooks and crannies where people could get on-line and really read and do some great work. I even had window seats where people would really spend a lot of time there." With a library, said Welton, "you want to create a place of harmony and silence, not an old stuffy library. [The Ram Dass Library] is a cross between a branch library, a really fabulous book store that you want to just sit in all day, and a community house."
In addition, Welton has a special love for designing spa spaces, such as the Emerson. "I really like making healthy residential and spa environments. I really feel people can be supportive in those kinds of environments." Working in a spa environment also gives her a chance to use her expertise in Feng Shui and Vasdu Shastra. According to Welton, the benefits of Feng Shui and Vasdu Shastra are numerous. "We really work with the land to discover the power of the environment… the 5,000 year old guidelines of Vasdu Shastra and Feng Shui were about building in harmony with the land." Feng Shui is good for her clients, too. "It can increase their prosperity, their health…We can personalize it for the client so we get something that's more appropriate for them in terms of lighting, color, shape, harmony, well being." Welton has long understood the need for balance in a living or working environment. "I've always been sort of sensitive. I would walk into a building and the lighting would bother me, the color would bother me, the shapes would bother me. When something is in harmony and beautiful, it's just indescribable."
Of course, it's difficult to talk about Welton without mentioning her extraordinary work with the town hall renovation, which was especially challenging considering the budget limitations. "I tried very hard to make this cost efficient," explained Welton, "because we did not have a large budget. I'm very budget friendly with clients, and I really do work with what they have. In this case, we didn't have a lot. It takes creativity to do a cost efficient as well as nice place. It takes a little more thought and a little more design, but it was one of our major goals." Although the use of green, energy efficient and non-toxic building materials and practices do not always necessarily go hand in hand with frugality, Welton said they pay off in the end. "The cost efficiency over the life cycle of a building with these energy saving things is unbeatable. It might cost a little bit more to put in, but the life cycle over the cost of the town is fantastic."
Currently, Welton is involved in a number of projects in which she continues to incorporate her philosophy of healthy and sustainable designs. In addition to completing her certification in LEED, a state program that provides tax credits for green building, Welton's latest plan is to participate in an international design competition focusing on housing development. Welton's ideas include expanding the idea of urban renewal to a small town setting and the renovation of existing industrial sites into housing, said Welton, "in place of new subdivisions."
Welton is optimistic about the future of green building trends, starting here in New York State. "I think we're really going green," said Welton. "I was a speaker recently on a panel at the green building conference at the Albany legislature last week, and we were really speaking to that." There may even be some lawmaking afoot. "I would say that probably quite soon it will be legislated that public buildings…will have to be green."