By Mike Harkavy (Post, Kingston Freeman, Saugerties Times)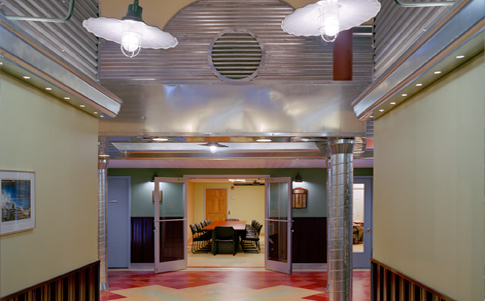 I want to congratulate Saugerties Supervisor, Greg Helsmoortel, the Town Board, town workers and community volunteers for the exceptional job they did in creating the new town facilities.
The new wing of the town hall that houses offices for the planning board, building inspector, zoning board, cable access TV channel 23 as well as the Economic Development Committee, is exceptional in its execution and design. The project came in on time, at $55 a square foot, a bargain considering that new commercial space runs about $200 a square foot.
The building also highlights the concept of "Art in Public Places," by the inclusion of a delightful community mural and a panorama of our beautiful village historic center. This sends a clear message that the art community is essential not only for its creative expression, but also for the important role it plays in the economic growth of Saugerties.
In addition, Janus Welton, A.I.A. Architect, principle of EcoArch DesignWorks, PC, utilized "green" principles such as radiant heat, non-toxic flooring materials, natural light, energy-saving lighting and recycled building materials. This provides a healthy environment for all who enter the building and long-term savings in energy costs. Hopefully, these principles will be utilized in the planning of our new library.
This project, along with local and state incentives, should serve to encourage developers to highlight energy conservation and the use of green building materials when planning their projects. Our Economic Development Committee and Chamber of Commerce should actively encourage businesses involved with green building to make Saugerties their home. We should all be proud of this tremendous addition to Saugerties.