INFORMATION
Date: Friday September 19
Time: 11:15 am – 12:30 pm
Location: Steelcase Showroom, 4 Columbus Circle, New York, NY 10019
For more info or to register: http://www.asid.org/go-pro
DESCRIPTION

Don't miss this opportunity to hear two Biomimicry NYC board members share their experiences. Mark Dorfman will provide an overview of biomimicry, describe the methodology he uses to find nature-inspired solutions to real-life challenges, and look at where the field is heading. Janus Welton will discuss natural designs that inspire innovation, share biomimicry products and case studies, and challenge you with a new design paradigm based on nature's forms, processes and systems.
SPEAKERS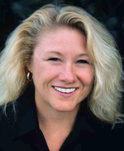 Janus Welton, AIA, CSBA, LEED AP BD+C President, EcoArchitecture DesignWorks, PC
An award-winning architect, LEED project manager, sustainable building advisor and educator, Welton combines sustainability, energy efficiency, building biology and biomimicry in architecture, interior design and planning. Prior to starting her own firm, EcoArchitecture Design Works, in New York in 2000, she served as director of concept architecture for Sony Development and senior designer for Walt Disney Imagineering. Welton attended her first biomimicry training in 2009, graduating as a biomimicry specialist in 2011 before becoming a founding member of Biomimicry NYC. She holds a Master of Architecture degree from the University of Colorado.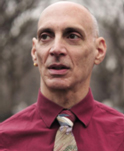 Mark Dorfman, M.S.P.H.
Green Chemist and Research Analyst, Biomimicry 3.8
Dorfman is a biomimicry chemist who has spent the last seven years working with Biomimicry 3.8. Collaborating with strategic partners, he consults the natural world for innovative solutions to toxic chemical challenges facing our industrialized world. Before that, he worked in the nonprofit sector influencing public policy at the state and federal levels. Dorfman is a board member of Biomimicry NYC (BNYC), a consortium of professionals committed to transforming the world through innovation inspired by nature. Part of the Global Biomimicry Network, BNYC sees the natural world as our mentor, model and measure, extracting knowledge instead of just resources.