PROFESSIONAL SERVICES
INTERDISCIPLINARY DESIGN, SCIENCE, TECHNOLOGY & INNOVATION:
Art and technology, aesthetics and function, and sustainability amidst diminishing resources and global degradation, Eco Architecture DesignWorks is a bridge-linking the contradictions, simplifying the complexities, and shaping an innovative design sensibility for the 21st century.
ARCHITECTURE, PLANNING, INTERIOR DESIGN & CONSULTING:
Eco Architecture DesignWorks incorporates over 25 years design experience in Architecture, Planning and Interiors including:
RESIDENTIAL BUILDING TYPES;
• retrofits & additions • new construction • single family • multifamily developments
COMMERCIAL LOW RISE BUILDING TYPES;
• Retrofits & additions • New construction • Healing centers & Spas • Retail & Entertainment design • Commercial interiors
CONCEPT MASTER PLANNING
• Programming • Schematic design • Site Planning
BACKGROUND:
Licensed to practice in, New York, New Jersey and California, Janus Welton started Eco Architecture DesignWorks in 1998 in California and incorporated in New York State in 2000. Prior to starting her own firm, she served as Director of Concept Architecture at SONY Development in Los Angeles focusing on entertainment centers and retail design, Senior Designer for Disney Imagineering in Los Angeles, and Senior Designer at Vito Cetta & Randy Washington Group Architects and Planners in Santa Monica, CA
DESIGN & CONSULTING SERVICES:
In this time of diminishing natural resources and escalating costs, it is the role of those who create private and public spaces to pioneer cost effective, responsible solutions. Eco-Architecture DesignWorks is a model of responsible, energy efficient design employing USGBC LEED principles and best practices for sustainable design and building performance; including, solar and day lighting in architecture and the use of renewable resources to achieve design solutions.
These cost-effective designs minimize the use of energy, electrical and mechanical energy systems and reduce ongoing operating costs.
Eco Architecture DesignWorks, PC integrates a multi-disciplinary approach that is critical for solving the myriad challenges created by rapid growth, development and environmental degradation in this time of diminishing natural resources and escalating costs.
Project designs incorporate a holistic, integrative design approach that serves the client and responds to their individual needs, budget and personality; resulting in unique designs. These design practices may integrate any of the appropriate design methodologies and best practices including:
[columnHolder150][thirdColumnNB]
LEED AP BD+C best practices
Energy efficiency
Renewable Energy
Passive Solar Design
Passive House standards
[endColumn][thirdColumnNB]
Day lighting
Green Materials
Water Conservation
Healthy Building Design
Ecology and Biology
[endColumn][thirdColumnNB]
Living Building Challenge
Biomimicry
Classical Feng Shui
Bio Geometry
[endColumn][endColumn][clear]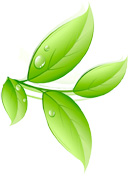 (Learn more about each of these design methodologies in Design Philosophy)