SUNY Ulster Spring Sustainable Design Courses
March 15: The Resilient Home: Sustainable, Beautiful + Affordable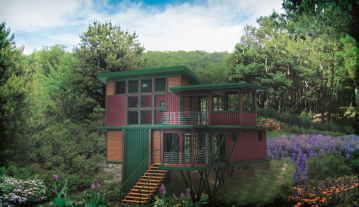 Have you wanted to learn about homes with zero net energy and water strategies that provide resiliency, solar and backup, and on/off grid options? Come explore smaller, affordable, healthy, resilient homes that eliminate infrastructure and maintenance costs, manage energy, water and waste on site. This workshop is for home owners, developers, builders, realtors, designers, engineers, and architects.
These techniques are based on the most stringent Living Building Challenge 2.1 Standard that requires buildings to meet zero net energy and water, manage all waste on site, and be built with renewable and healthy materials, while affordable and beautiful.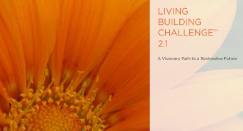 Instructors: Janus Welton, Registered Architect, CSBA, LEED AP BD+C;
Gail Beverly, CSBA, LEED GA, GRP; John Lorino, CSBA, LEED AP, CP
Saturday Mar 15 • 10 am -1pm
1 session • $90 • HSI 643-02 • BRC Business Resource Center, Kingston, NY
April 17: Making the Case for Sustainable Building Design
This course presents an overview of cost effective sustainable building design options, upgrades and strategies for saving GREEN -both energy and budget in your new or old home, business, or remodel. Homeowners, builders, remodelers, realtors, lenders, and others will learn to navigate the best building performance options for return on investment and incentives.
To Register:
Call SUNY Ulster Department of Continuing & Professional Education at 845-339-2025
SUNY Ulster Continuing & Professional Education
845-687-5012 songayla@sunyulster.edu
Instructor:
Janus Welton, Registered Architect, CSBA, LEED AP BD+C
Thursday April 17, 6 – 7:30 pm
1 session, $45, HSI 633-02
Business Resource Center, Kingston, NY